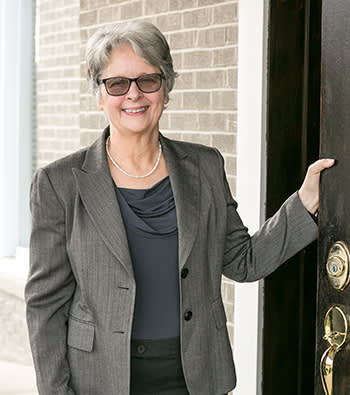 Proudly Serving the Community
The Law Office of Donna Simpson is a friendly office founded in 1982 by Tennessee native Donna Simpson. After receiving her education, attorney Simpson chose to return to the Upper Cumberland area, where she grew up, with the intent to give back to the community that gave so much to her. Our firm is proud to have been making Donna's goal a reality for almost four decades.
FROM OUR FAMILY TO YOURS
Family is important to Donna, which is why our firm includes family and treats our clients like family. Donna's daughters work at the firm as legal assistants, while her son and her children's father provide consults on appraisals. Because the environment of the firm is built on close family ideals, we work to empathize with the needs of families in the area – specifically the clients who come to us for help.
Always Here for You
Our law firm is conveniently located in the heart of Cookeville, Tennessee, in a fully renovated and accessible house that was built in 1913 and fully renovated in 2000. You can park next to the office and walk, or utilize our wheelchair ramp, to meet with us. Our firm family is ready to assist you with filing a Social Security Disability claim, preparing a thoughtful estate plan or navigating the adoption process. Call our office today or schedule a consultation with us now. We are here for you.